Finding accommodations that suits your taste is easily the most important thing when planning your travels in the USA. It can also be the most stressful thing about planning your future travel endeavors. Traveling in a hostel in the USA offers a unique social experience that you cannot get in a hotel. In fact, we think it is without a question one of the coolest accommodations to try out. And here are five reasons why:
1. You get to meet people from other states
Needless to say, the USA is MASSIVE with 50 states covering 9,525,067 total sq. km. With each state having its own unique culture: from the hot, sizzling south to the chilly, mountainous north. If you are traveling to the USA as a foreigner, meeting other Americans can give you a new perspective on which state to travel to next during your USA trip.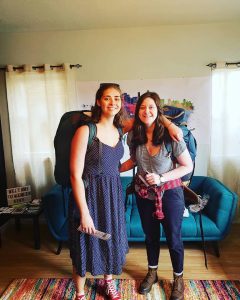 2.  You get to meet international travelers
Not only do you get to socialize with other Americans, but you meet people from all over the world with different backgrounds. Staying at a hostel in the USA gives you a little taste of the world (not to mention new friend's couches you can crash on).
Read: the benefits of traveling in a group
3. It is one of the most affordable ways to travel in the USA
Traveling in the USA on a budget can break your wallet if you are traveling in hotels. Staying in a hostel is one of the least expensive ways to travel. This eases your expenses so you can use your hard-earned cash on more meaningful experiences during your stay.
4. F-A-C-I-L-I-T-I-E-S
Free WIFI, a fully equipped communal kitchen, and sometimes free laundry machines are just a few benefits on why staying in a hostel in the USA is amazing! If you stay in a hotel in the USA, you probably will not be able to cook your own meals or have access to washer and dryers. Staying in a hostel allows you to have a comfy, homey experience.
5. Get an authentic local experience
What better way to figure out where to shop and eat than by locals? Typically in American hostels you can find locals on staff. And they are more than happy to direct you to where the local hubs are so you can avoid those tourist traps.
Hostels provides a sense of community and can give you the social experience you crave. It also has additional benefits that a hotel can't– giving you a much homier experience.
If you are staying in Houston, Wanderstay Houston can provide you with a place to stay at an attractive price! We offer both private and group rooms, so you are welcome to stay alone or book an entire room for you and your friends. In addition to low-price accommodations, we also provide you with all of the amenities that you would find at a traditional hotel.